Registration underway for January Winter Wheat Meeting | News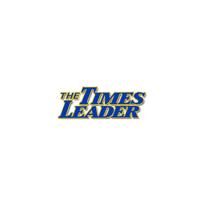 The Wheat Science Group at the University of Kentucky invites anyone interested to join them for the 2022 Winter Wheat meeting to be held January 4, 2022, 9 a.m. to 3 p.m. at the Bruce Convention Center in Hopkinsville. .
Pre-registration is required by December 21, 2021 to secure lunch, due to supply chain uncertainty. Visit https://ukwinterwheatmeeting.eventbrite.com/.
UK specialists will discuss topics such as sustainability, crop condition, an insect update, disease management in wheat, annual ryegrass control in wheat and a question-and-answer session. Guest speaker Karen Meinders, Corteva Agrisciences, will speak about effectively sharing our sustainability story.
"The Winter Wheat Meeting provides a great opportunity to listen, share and learn from UK specialists and industry leaders," said Colette Laurent, Cereal Crops Coordinator at the University of Kentucky. .
CCA credits are pending. Pesticide credits will include 1 general and 1 specific category 1A and 10.
For more information on the Winter Wheat 2022 meeting, contact Laurent at [email protected] or call 270-365-7541 Ext. 21321.
For more information about UKREC and our events / programs, please visit our website: https://wkrec.ca.uky.edu/.