Registration Open for 2022 CICA Women in Finishing FORUM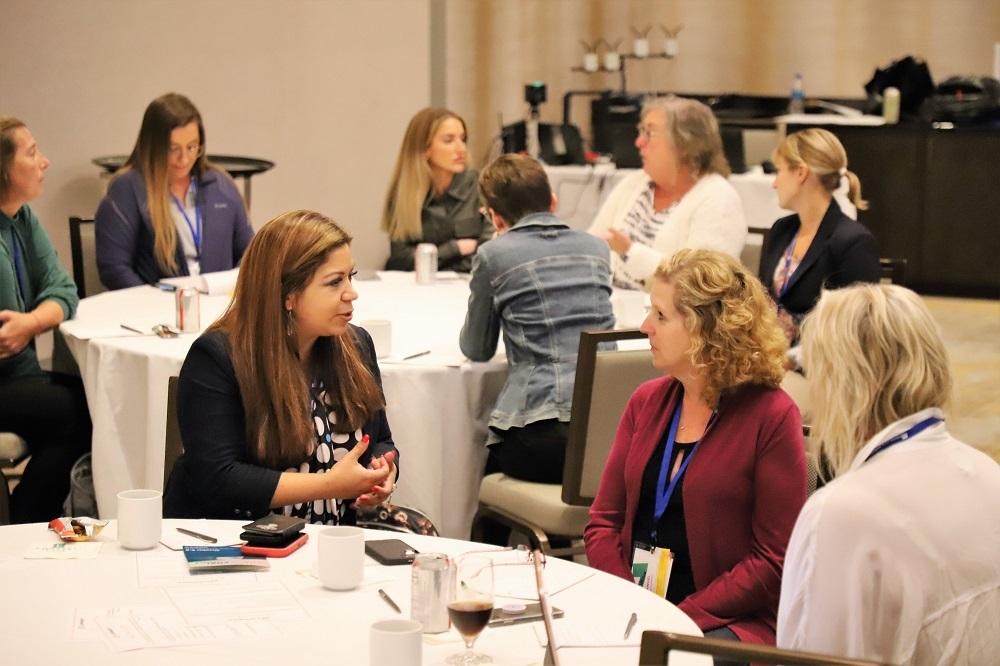 Chemical Coaters Association Intl. (CCIC) will host its 2022 Women in Finishing FORUM, a two-day event for all women involved in the industrial finishing industry, May 2-4 at the Hyatt Regency Cleveland at the Cleveland Arcade. Featuring a variety of industry and professional development sessions as well as networking and team building activities, the event is open to women in all types of jobs, from the finish line to senior management. Registration is now open.
The following topics and speakers are scheduled:
Social Media: Pros and Cons – Lindsey Boyle, Sales and Marketing, Belco Industries Inc.
Wealth Management: Planning Your Financial Future – George Gerges, Senior Vice President, Merrill Lynch Wealth Management
My Leadership Journey Panel – Molly Kellogg, President and CEO, Hubbard Hall Inc.; Marhya Osheaski, vice president of sales, IFS Coatings; Kathryn Shaffer, Global Technology Platform Manager, Powder Coatings, PPG; Anne Goyer, Executive Director, CCAI
Powder coatings are getting greener – Tabitha McLeish, Global Marketing Manager, General Industrial Coatings, The Sherwin-Williams Co.
Leading with Emotional Intelligence – Diana Bilimoria, PhD, Professor and Chair of Organizational Behavior, Weatherhead School of Management, Case Western Reserve University
The event will also include a tour of a Cleveland-area manufacturer's finishing operations, a team-building exercise hosted at the Rock & Roll Hall of Fame, and panel discussions on topics submitted by attendees.
CCAI is also accept applications for the Elizabeth Teska Women in Finishing FORUM Scholarship. The scholarship enables more women to participate in the annual event by covering registration fees and accommodation costs for up to two successful applicants each year. Recipients are selected by the CCAI Finishing Education Foundation Board of Trustees. Individual applications and nominations are accepted. The deadline to apply is March 31.