Preliminary preclinical evaluation of a molecule with anti-epileptic effects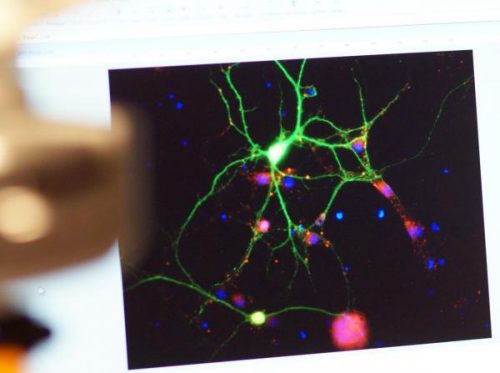 Despite the availability of around 30 antiepileptic drugs, drug-resistant epilepsy remains a significant clinical and societal burden. We report the first promising result of a new candidate BICS01.
Planegg, Germany – January 7, 2022 –
Planegg / Martinsried (Germany) – Bicoll, an expert in the synthesis of new and relevant small molecules as starting points for accelerated drug development, worked with his partners at University College London, FutureNeuro and Royal College of Surgeons to publish data for an anti-epileptic drug candidate BICS01 in Frontiers in Neurology.
According to the World Health Organization (WHO), epilepsy is a chronic, non-communicable disease of the brain that affects approximately 50 million people worldwide. It is estimated that up to 70% of people with epilepsy could live without a seizure if properly diagnosed and treated. Drug-resistant epilepsy remains a significant clinical and societal burden, with one-third of people with epilepsy continuing to have seizures despite the availability of around 30 anti-seizure drugs (ASDs). This figure can reach 3 in 4 in patients with temporal lobe epilepsy (TLE). Additionally, many ASDs can have significant side effects that can seriously affect a person's quality of life.
Gareth Morris et al. report the preliminary preclinical evaluation of BICS01, a synthetic product based on a naturally occurring compound that scientists at Bicoll have preselected, as a potential TSA. In the experiments, BICS01 showed low toxicity and was well tolerated after systemic injection up to 1000 mg / kg. The results indicate that BICS01 is able to acutely reduce epileptiform activity in hippocampal networks. In conclusion, BICS01 has promising anti-epileptic effects with apparently limited impact on normal hippocampal function. Further studies are needed to translate these results in order to obtain efficacy in vivo and ultimately to establish a complete preclinical profile for BICS01.
The article is available now at: https://www.frontiersin.org/articles/10.3389/fneur.2021.791608/full.
About Bicoll
The Bicoll Group is a private biopharmaceutical company that includes Bicoll GmbH headquartered near Munich in Planegg / Martinsried, Germany, and its wholly-owned subsidiary Bicoll Biotechnology (Shanghai) Co. Ltd.
Bicoll offers preclinical support with an efficient and multidisciplinary approach to drug discovery. Dedicated to the discovery and optimization of the highest quality lead compounds, Bicoll provides services to international clients in the pharmaceutical, agrochemical and related industries. The unique combination of expertise in high-tech natural product chemistry and medicinal chemistry allows Bicoll to increase the quality and quantity of the drug discovery pipeline of its partners' candidate portfolios. For more information: https://bicoll-group.com/
Contact information:
Name: Maria Lamottke
Email: send an email
Organization: Bicoll GmbH
Address: 19 Am Klopferspitz, Planegg, Bayern 82152, Germany
Phone: + 49-89-82010630
Website: https://bicoll-group.com
Version number: 89059186

COMTEX_400169989 / 2773 / 2022-01-07T04: 57: 53