Matt Garrett: Last Call for Master Gardener Registration | News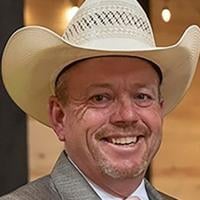 Have you ever wanted to know more about the Master Gardener program? Good, this is your chance now. If you don't have that special someone enough for Christmas, here's the answer to your dilemma.
The Texas Master Gardener program, offered by Texas A&M University, provides intensive horticultural training to people who volunteer as master gardeners in their communities by giving lectures, creating gardens, propagating plants for sale. plants, research and many other projects.
Registration will cost $ 150. This cost will cover your registration and learning materials for your first year. Once you have completed your first year as an intern, you will become an official master gardener.
Harrison County Master Gardeners will meet for orientation in January with location and date to be determined. You will need to obtain 50 hours of training, of which 35 hours will be offered online. On top of that, there are 50 hours of community volunteer hours that are required. Come join us to have fun and share.
This year we have a unique opportunity to have a Master Gardener registration fee payable as a Memorial Scholarship in honor of the late brother of Harrison County Master Gardener Mark Jackson. Frank Jackson III was a member of the Galveston County Master Gardener Association for 16 years. Mark said, "The best way to honor my brother is to give gardening to someone who deserves it.
We would like anyone interested to write a short summary to answer the following questions:
Why would you want to become a Master Gardener?
What would make you an asset for the association and our community as a Master Gardener member?
If you have further questions, please contact the extension office for details at (903) 935-8413.
If gardening isn't your thing, how about managing your own beehives by becoming a beekeeper? The Longview and Marshall beekeeping associations, in collaboration with Mann Lake Ltd., will present Introduction to Beekeeping.
Information about the class to come
Dates: January 29, February 12, February 26 and March 12.
Location: Marshall Fire Station Community Hall, 601 S. Grove in Marshall.
Time: 12:30 p.m. to 4:30 p.m.
Cost: $ 60 per person or $ 100 per couple.
Class sizes are limited. Payment confirms your place.
One-year club membership. Your choice of Marshall or Longview.
One-year membership in the TBA (Texas Beekeepers Association)
"Beekeeping for Dummies" fourth edition (one per couple or paid individual)
16 hours total of classroom instruction
Mentoring beyond the classroom (choice of material, acquisition of bees, orientation, etc.)
Practical experience
Payment confirms your place in class. Payment can be made by mail, in person at the meeting, or by credit card. Contact Beth Derr at 210 Meadowlark, Jefferson, Texas. 75657 or (903) 777-8636.
Eastern Region AgriLife Conference and exhibition
The Texas A&M AgriLife Extension Service will host the AgriLife Eastern Region Conference and Exhibit on January 14 at the Cross Brand Cowboy Church located at 11915 FM 2015 Tyler, TX 75708.
Participants in this event are lawn care professionals, municipal park services, athletic field maintenance, pest control services and agricultural producers who are looking for continuing education. Please note on the agenda that CEU training for structural applicators begins at 8:00 a.m. and TDA applicator training will begin at 9:15 a.m. Registration for everyone starts at 7.15 am.
This conference will offer six hours CEU for structural pest control applicators and five hours CEU for those with a TDA license as a commercial / non-commercial and / or private pesticide applicator. CEU hours offered for this program are pending TDA approval. Registration is $ 10 per person. RSVP must be present by contacting the Smith County Extension Office by January 7 at (903) 590-2980.
East Texas fruits, nuts and Vegetables Conference
What: East Texas Fruits, Nuts & Vegetables Conference
Where: Cowboy Cross Brand Church, Tyler, Texas
When: Friday January 14
Topics to include: Fire Ant Control (Janet Hurley); Growing berries in East Texas (Dave Creech); Growing tomatoes and peppers in East Texas (Kim Benton); Pecan grafting (Truman Lamb); and native fruits and nuts (Greg Grant).
Registration is at 8 am, with the program at 8:30 am Cost: $ 25 per person payable at the door. Lunch provided, and vendors will be on site.
RSVP to the Smith County Extension Office at (903) 590-2980.
Held in Hallsville on January 10 at Gold Hall, 101 Elm St., Hallsville from noon to 4 p.m. Registration is $ 50, with lunch provided. Registration required at https://agriliferegister.tamu.edu/aglaw or call (979) 845-2604.
This program is specifically focused on grazing, hunting and breeding leases.
Speakers Tiffany Dowell Lashmet (lawyer) and Dr Greg Kaase (economist) will be happy to answer questions. All participants receive their own copy of the Farmer Rental Manual for Farmers, which contains checklists and sample rental language.
– Matt Garrett is the county agent for agriculture and natural resources in Harrison County.