Image copyright registration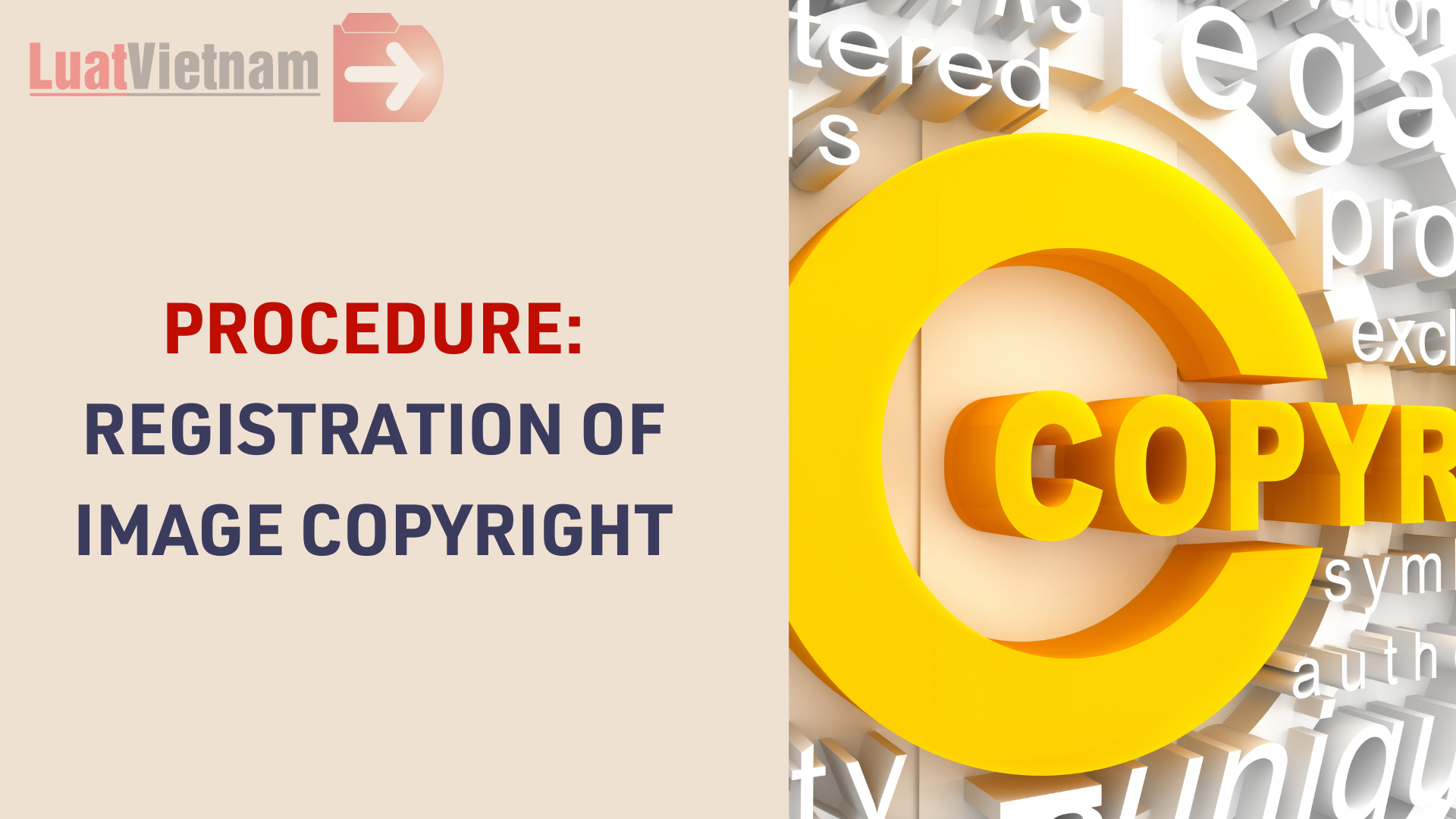 In the era of 4.0 technology development, creative images and content are easily copied or illegally used for evil purposes. Therefore, image copyright registration is extremely necessary to protect the rights and benefits of the author.
1. What is image copyright? Why should we register the copyright on the image?
Image copyright is the recognition of copyright for works presented in the form of works of art, graphic designs, photographic works… In this context:
Works of applied arts refer to works presented by three-dimensional lines, colors, figures or layouts, having useful characteristics associated with useful objects and produced by hand or by machines, such as graphic designs , fashion designs, product designs, interior designs, and decoration (Clause 2, Article 13, Decree No. 22/2018/ND-CP).
Photographic works means works showing images of the objective world on photosensitive materials or other supports on which images are created or can be created by chemical, electronic or other technical methods (Article 14, Decree No. 22/2018 /ND-CP).
The original works are the goals of copyright enforcement. They are the works of the author and have the measure of creativity.
Contents that are not considered original works for copyright enforcement include titles, names, slogans, or short phrases.
Image copyright is very important because individuals and organizations who own copyright may have the following rights:
Directly use registered copyrights;
Transfer their own copyrights to others for profit;
Require state agencies to take corrective action for any other acts of copyright infringement…
Have personal rights such as: naming the works, being public by themselves or allowing others to make the work public, distributing the works with certified copies, protecting the integrity of the works…
2. Procedure for image copyright
2.1. Image Copyright Request
The image copyright request is prescribed in clause 2, section 50, Intellectual Property Act 2005, as amended and supplemented 2022, including:
A written statement for registration
02 copies of the work;
A letter of authorization where the applicant is the authorized person;
Documents proving the right to file an application when the applicant acquires this right due to inheritance, succession or assignment by another person;
Written consent of the co-authors, for works under co-authorship;
Written agreement of the co-owners if the copyright or neighboring rights are co-owned.
To note: Authorization letter, documents proving the right, written consent of co-authors and written consent of co-owners should be written in Vietnamese. Documents in foreign languages ​​must be translated into Vietnamese.
2.2. Procedures for filing registration applications
Organizations and individuals can file registration applications directly or by mail to the Copyright Office of Vietnam (COV) or COV representative office.
2.3. Image copyright recipients
The recipient organizations of the image copyright are COV or its representative offices.
Especially :
Headquarters in Hanoi: No. 33 Alley 294/2 Kim Ma Street, Ba Dinh District.
Representative Office in Ho Chi Minh City: No. 170. Nguyen Dinh Chieu Street, District No. 3; Tel: 028.39.308.086; Fax: 028.39 308 087; E-mail: [email protected]
Representative Office in Da Nang City: No. 58 Phan Chu Trinh, Hai Chau District; Tel: 023.63 606 967; E-mail: [email protected]
2.4. Settlement period
Image copyright certificate must be granted within 15 working days after receipt of valid applications.
The payment period may be longer than the current time due to: Insufficient applications, incorrect application form, incorrect information in the application…
Here are the instructions on image copyright registration.