DuPont Personal Protection Announces Launch of Thermo-Hand™ Technical Evaluation Unit | News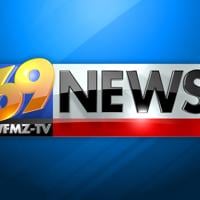 WILMINGTON, Del., January 31, 2022 /PRNewswire-PRWeb/ — DuPont (NYSE:DD) today announced the launch of Thermo-Hand™, the latest combustion evaluation unit created to demonstrate the heat and flame protection performance of new glove options designed to meet the updated NFPA standard. Thermo-Hand™ simulates large-scale, instantaneous fire exposure and was developed to help industrial workers better understand the range of options available for effective thermal hand protection.
In recent years, the NFPA has updated two standards, NFPA 2112 and NFPA 2113. These standards include glove specifications for industrial fire protection, minimum performance criteria, and test guidelines for FR garments. , and provide hand protection guidance for the oil, gas and chemical industries to help minimize safety risks. The Thermo-Hand™ unit helps provide a visual means for industrial PPE specifiers and end users to understand the inherent flame hazards and the corresponding levels of thermal performance and hand protection available via demonstrations in real-life situations. controlled combustion. Additionally, Thermo-Hand™ provides a means to educate industrial workers on the durability, heat and flame resistance of hand protection solutions.
"The Thermo-Hand™ unit offers a highly innovative new way to evaluate hand protection options and see thermal performance levels in action. It's yet another way to demonstrate our long-standing commitment to helping industrial workers to get the job done safely, whether through our wide range of PPE options or through our state-of-the-art test demonstrations," said David Domisch, world leader, DuPont Personal Protection. "I hope the Thermo-Hand™ unit will allow PPE specifiers and end users to be better informed when making critical decisions regarding FR hand protection."
For more information on Thermo-Hand™, visit thermohand.dupont.com.
About DuPont Water and Protection
DuPont Water & Protection is a global leader in innovation for life's basic needs of water, shelter and security, enabling customers to win through unique capabilities, global scale and iconic brands such as Corian®, Kevlar®, Nomex®, Tyvek®, Great Stuff™, Styrofoam™ and FilmTec®.
About DuPont
DuPont (NYSE: DD) is a global innovation leader with materials and technology solutions that help transform industries and everyday life. Our people apply diverse science and expertise to help customers advance their best ideas and deliver critical innovations in key markets such as electronics, transportation, construction, water, worker health and safety . For more information about the company, its activities and its solutions, visit http://www.dupont.com. Investors can access the information included in the Investor Relations section of the website at investors.dupont.com.
# # #
DuPont™, the DuPont oval logo, and all trademarks and service marks designated ™, ℠, or ® are the property of affiliates of DuPont de Nemours, Inc., unless otherwise noted.
01/31/22
Media Contact
Lori GettelfingerDuPont, +1 (615) 527-7326, [email protected]
SOURCEDupont