Calcutta: Smooth assessment after students tackle ISC's 'easy' math paper on Sunday | Calcutta News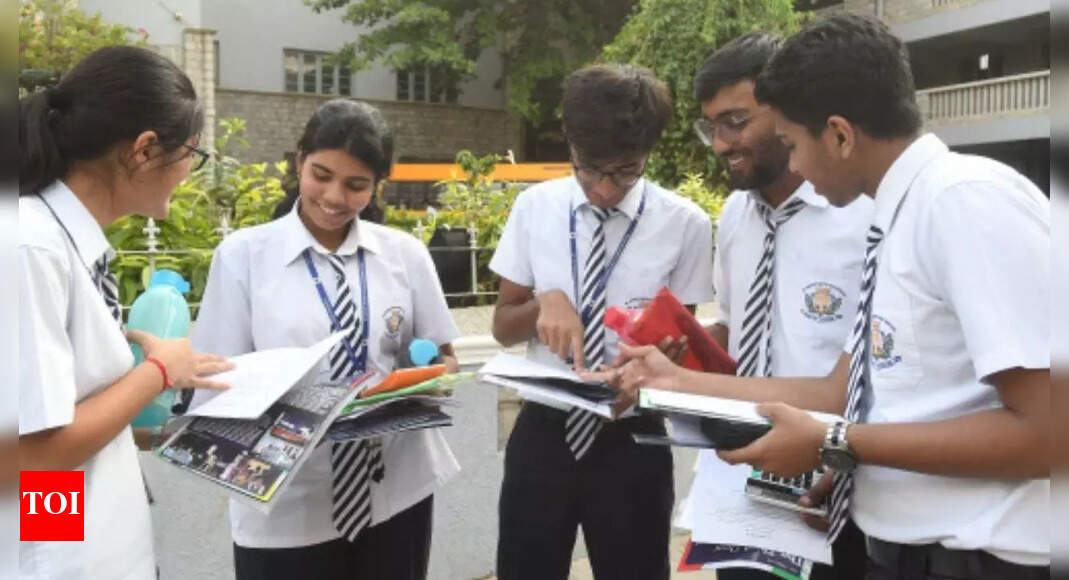 KOLKATA: As the ISC math exam ended at 3:30 p.m. on Sunday, most of the students walked out of the exam centers happy and relieved. Students described the document as easy while principals said it was "student friendly". Even the assessment and uploading of scores went smoothly and most examiners were able to leave the exam centers before 7:00 p.m.
Although there were murmurs of displeasure when the exam was pushed back to a Sunday, the day of the exam itself saw many relieved faces.
Students and teachers who were due to come to the school said that although the traffic was light, which made getting around easy, those who came by taxis found it difficult to get one. Most of the students arrived at their schools between 1 p.m. and 1:30 p.m. for the exam, which started at 2 p.m. A majority of them said they were nervous about the test because the physics paper was difficult and many found the multiple choice answers confusing. "But we were relieved to see the paper. It was easy and we could tackle almost any question," said Sam J Anandh, a student at La Martinière for boys, who was with his friend Justin Liu.
Some students said they were worried about reverse trigonometry functions, one of the most difficult parts of the program, but no questions came from that.
However, most of the science candidates said the rest of Sunday would prove exhausting as they would only have half a day to review the enormous chemistry curriculum. There were some, like South City International School's Hanishka Agarwal who wrote her math homework on Sunday but is not in science, who said the rest of Sunday would be restful. "My blood pressure eased when I looked at the quiz. I had no idea I could come to school on a Sunday from New Alipore in less than 15 minutes," she said.
The principals felt that since the paper was in multiple choice format, the students found it easy to cross-check the choices offered. "However, I don't know how many will score 100%, although scoring in the 90s will be easy," said John Bagul, director of SCIS. The supervising examiner at this school had a high fever and had to be replaced.
"As my students were happy at the end of the exam, so was I. The assessment and uploading of grades went smoothly and was completed within hours, "said Sujoy Biswas, Principal of Rammohua Mission School.
Most schools had instructed teachers and external examiners not to worry about lunch, snacks and refreshments as these would be provided at the school. Some, like South City International School, were tied to food apps while others, like Rammohan Mission, ordered popular brand-sealed food packages for reviewers. St Xavier's Collegiate School also provided food and refreshments for all on duty. "There was no problem and not only the exam, but the evaluation and download also went smoothly," said Fr Thamacin Arulappan, director of SXCS.