ADAMA's Araddo Receives Best Formulation Innovation Award and Obtains Registration in Paraguay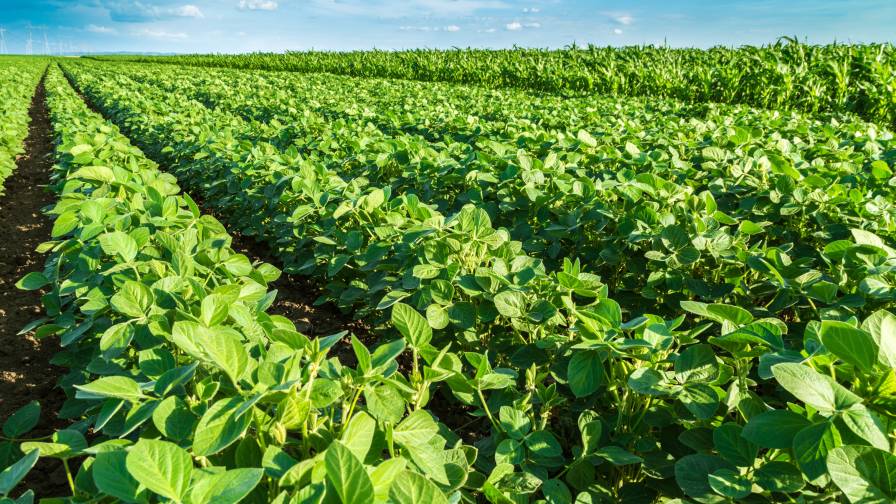 ADAM, a leading global crop protection company, was recently honored for its innovative herbicide Araddo, winning the prestigious award for Best Formulation Innovation at this year's IHS Markit Crop Science Forum and Awards. The news comes as ADAMA registers Araddo for sales in Paraguay and plans to expand into other markets in Latin America, following its successful 2021 launch in Brazil.
Farmers in Latin America are increasingly concerned about the spread of three weeds – Conyza, Sourgrass and Goosegrass – which are making their way into agricultural areas and showing signs of resistance to glyphosate and other herbicides. Araddo, a dual-mode pre-harvest burndown herbicide, effectively controls grasses and broadleaf weeds such as these and helps overcome the growing problem of resistance. This innovative blend for soybean, corn and wheat crops is enabling farmers in Brazil, and now Paraguay, to achieve higher yields.
"We are delighted to be recognized for our revolutionary Araddo, which is the first to combine ACC'ase Inhibition and Auxin herbicide modes of action, overcoming the chemical degradation between the two active ingredients. Our focus on advanced formulation technologies allows us to bring differentiation to our portfolio and add value to farmers. said Alexandre Pires, Marketing Manager of ADAMA Brazil. "With just one application, farmers can control grasses and broadleaf weeds not possible with previous technologies."
Previously, routine use of Auxins required a safety interval of 10 to 30 days between application and planting. However, Araddo allows farmers to spray and plant immediately, benefiting from time savings and the ability to take advantage of the best possible planting window, which results in higher productivity.
Araddo can be used in smaller quantities with improved effects compared to existing solutions, and thanks to its higher concentration, requires a very small amount of packaging. It has proven to be safer for surrounding fields and does not cause phytotoxicity to soybeans. All of this supports an improved durability profile for this product. Moreover, since only one product is mixed with the spray water, Araddo is easy to implement and safer for the farmer.
New technologies and industrial partnership among the main strengths of an expanding seed treatment market
The exclusive innovative formulation technology underlying Araddo is protected by an ADAMA patent